My Edu Corner Essay Competition – Win Cash Prizes Up to $500 + Goodies [Ends on 15th January 2019]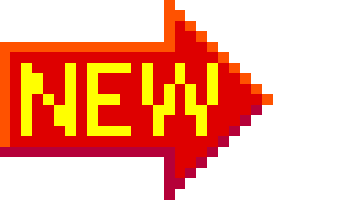 We are gladly announcing that the Essay Writing Competition is Extended for 45 days till 15th January 2019. Thank you for your support. 
This annual essay contest is organized in an effort to harness the energy, creativity, and initiative for world's youth in promoting a culture of peace and sustainable education. It also aims to inspire society to learn from the young minds and to think about how each of us can make a difference in the world.
Starting Date: 26th August 2018
Detailed Guidelines
Topics

Importance of Education
Globalization – Effect on World Economy
Child Labor – A Serious Issue
Capital Punishment – Should Be Abolished or Not? Debate
Importance of Stress Management
Importance of Time Management
Importance of Ethics
Should Abortion Be Legal?
Effect of Media Bias
Should Gambling Be Legalized?
The Need for Digital Literacy
Triple Talaq Bill And Its Dilution
Canada and Saudi Arabia Dispute – Causes, Roots, Effects, Possible Solution

Guidelines
1.
Essays may be submitted by anyone. One entry per person will be accepted.
2.
Essays must be 800 words minimum in English, excluding essay title and cover page. Essays must be typed. All Submitted(Accepted only) entries will be published on Myeducorner.com within 72 hours of submission.
3.
Entries may be submitted by email only.
* IMPORTANT: To confirm your topic, you must go to the online registration page and follow the required steps. Click here to Register Your Entry
4.
Entries submitted by e-mail  (free format) indicating
(1) Word Count(2) your essay title (3) your name (4) address (5) phone number (6) e-mail (7) nationality (8) age as of August 15, 2018 (9) gender (10) school name (if applicable) on a cover page.* Teachers and youth directors may submit a collection of essays from their class or group. Please enclose a list of participants' names, ages and the name and contact information of the submitting teacher or director.
* Entries missing any of the above information will not be considered.
* We are unable to confirm receipt of essays.
* All Essay Must Be Submitted in .docx or .doc format. (PDF, Google Docs file will be rejected)Email ID: mystudycorner1@gmail.com
5.
Essays must be original and unpublished. Plagiarized entries will be rejected.
6.
Essays must be written by one person. Co-authored essays are not accepted.
7.
Copyright of the essays entered will be assigned to the organizer. All Entries will be published on any website of My Corner Group. You will be informed about that.
Deadline
Entries must be received by January 15, 2019 (23:59 your local time).
Register Your Entry: Click Here
Prizes :
Winner
$250 (15000 INR) Cash Prize + Goodies 
1st Runner Up
$100 (6000 INR) Cash + Goodies
10 Consolation Prize
$10 (600 INR) Cash + Goodies
Sponsors/Patrons
Sponsor
Co-Sponsors
Platinum Sponsors
Register Your Entry: Click Here
Rubric & Marking/Point System
Your Essay Must be 5-7 Paragraph Essay with the following rubric.
Point System For Your Essay
Total Points: 1200 (1000 for Essay + 200 Additional)
Your essay will be marked as per above rubric and below points sytem.
| | |
| --- | --- |
| Category | Points |
| Introduction | 100 |
| Body paragraph Organization | 100 |
| Content | 500 |
| Conclusion | 100 |
| Grammar & Spelling *** | 200 |
*** All Grammar & Spelling Must be Checked By free signup at Grammarly: Free Signup To Check Your Grammar.  We will use Grammarly to validate and check an article for grammar, spelling, plagiarism.
Earn Additional 200 Points
50 Points – Share Your Published Essay on Your 4  Social Media (Facebook, Twitter, Instagram, Whatsapp, Medium, Quora, Google Plus, Linkedin, Youtube)
50 Points – Make High-Quality Video of Your Essay and Upload it to Our Youtube Channel
50 Points – Get 20 Informative Comments on Your Article
50 Points – Refer to Your 3 Friend to this competition (Each contestant's full name will be their referral code i.e. Charmin Patel thus referral code is 'charminpatel')
Register Your Entry: Click Here
How to Submit Article?
Submit Your Article By Email. Email your Article on: mystudycorner1@gmail.com
---
All Rights Reserved to My Edu Corner and Charmin Patel.

Prizes are subjected to change without any notice. 


Prizes will be given by Paypal only.